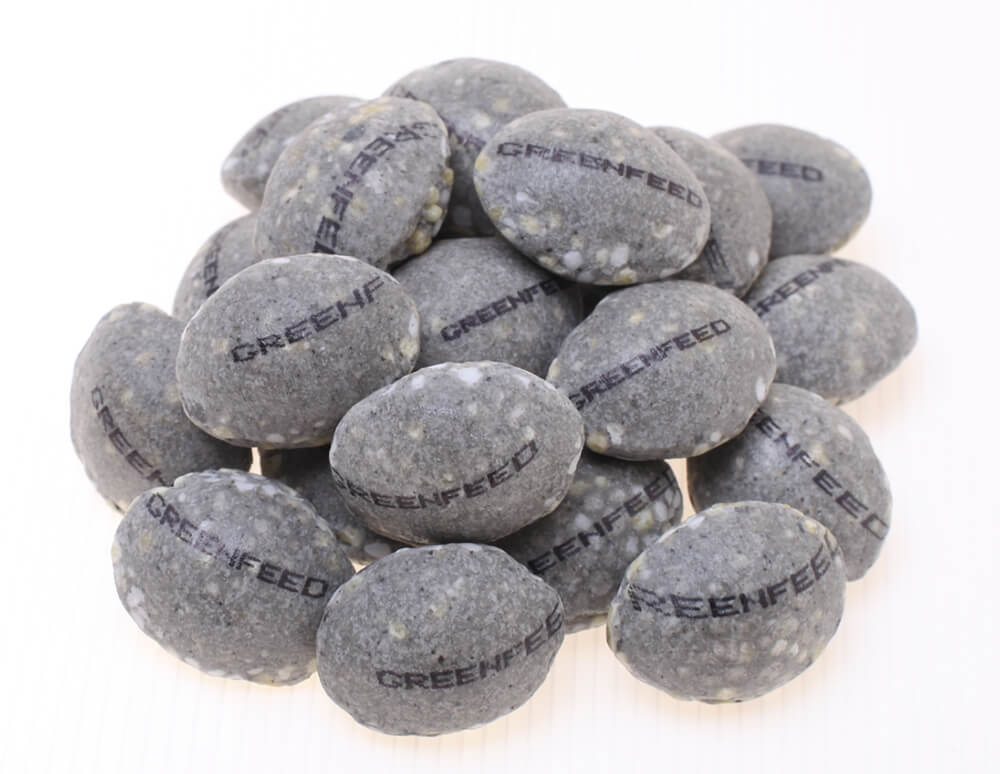 Greenfeed® Slow Release is designed in a special form of highly pressed nugget size between 16.0g~19.0g respectively, coated by water-soluble Nitrogen and 'Zeolite'. The water-soluble Nitrogen helps plants to develop stronger rooting mass for better nutrient intake. It also contains 'Zeolite' which reduces leaching of soluble nutrients in soil. The process takes place when nuggets come into contact with water, then will evaporate the external layer and essential nutrients will be unleashed into soil.
This breakthrough fertilizer is specially formulated to achieve synergetic results by allowing each chemical and component to act together for essential nutrients (NPK & MgO, B & TE) to be absorbed by plants within a duration of 90-180 days per application. This is essential to the commercial crops whereby the labour cost, growth rate and yield play very important roles. More importantly, it is specially designed and engineered for the commercial crops in tropical climates.
Slow release fertilizers are an excellent alternative to soluble fertilizers, because nutrients are released at a slower rate after application. Plants will take up most nutrients with minimum nutrient loss through leaching. Slow release fertilizer is more convenient and requires less frequent application. Scorching will not occur with slow release fertilizers even at high rates of application; however, it is still important to follow the application recommendations. Greenfeed® Slow Release Fertilizer is formulated for tree plants in various soil and weather conditions. Every nugget of Greenfeed® Slow Release Fertilizer is pressed into a uniform pellet shape; contains all necessary nutrients and trace elements coated with water-soluble Nitrogen and Zeolite. Nutrients will be released when it is in contact with water as well as through microbial activities in the soil.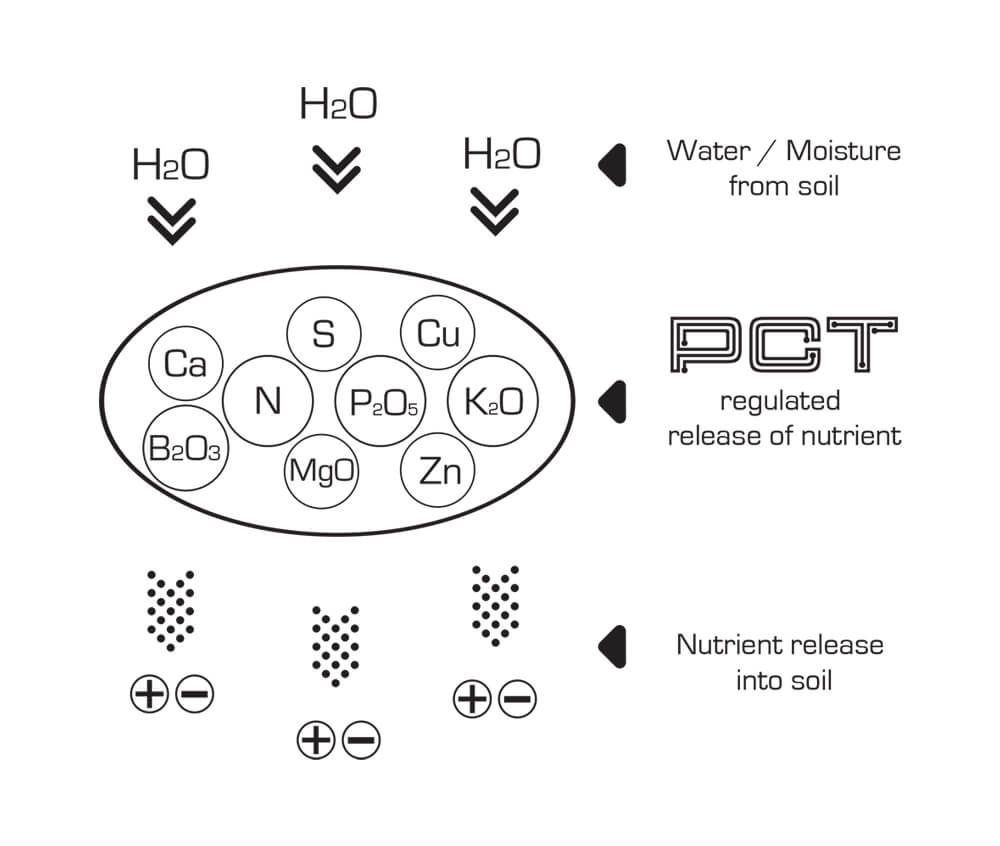 Intellectual Property Corporation of Malaysia (MyIPO)
Industrial Design : MY07-00700-0101
Utility Innovation : MY-187737-A
Patent : PI 20044120 / PI 20061653 / PI 2011005235 / PI 20061654 / PI 20061655 / PI 2011005234
China National Intellectual Property Administration 专利号 CNIPA : ZL201730566718.1
Korean Intellectual Property Office Patent Registration Number : 10-1203281 , 40-0695064 , 40-0695065
GREENFEED APPLICATOR GA-1:45 ~ TAILORED FOR EFFICIENCY
The GA1-45 is the new lightweight mechanical tool that was designed specifically to assist with the fertilizing procedure in the plantation. The GA1-45 is highly mobile, easy to handle, highly durable with intense stainless steel drill, and requires low fuel input to complete a distinct planting area. This mechanical tool is the answer to easy and efficient fertilizing as well as the beginning towards sustainable agricultural practices.