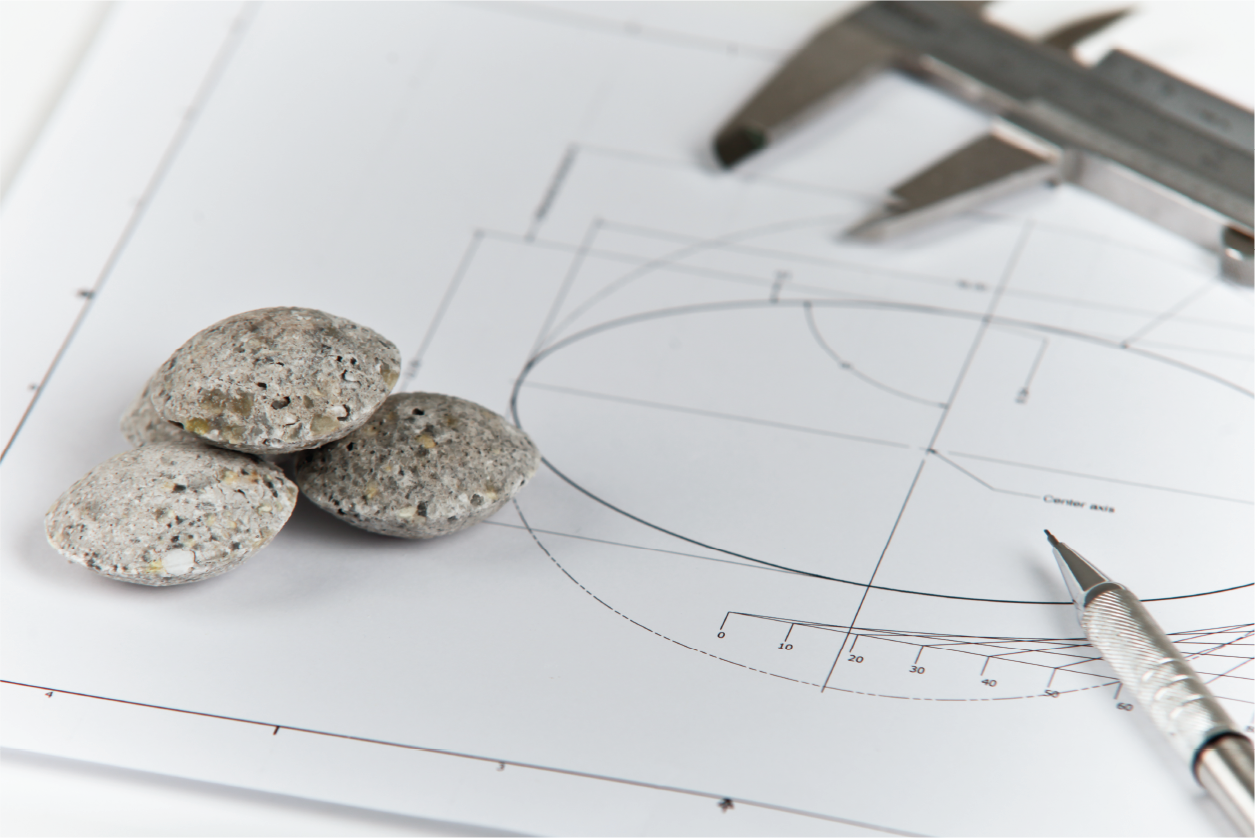 "We have constantly asking ourselves what are the right fertilizer that able to transform farming?"
What Makes GREENFEED Unique?
We were unable to find a perfect fertilizer that delivers stunning performance, effortlessly, environmental friendliness and the need of agricultural social acceptance all into one. Thus, this brand was created.
Over the past 45 years, Greenfeed has exhilarated thousands of plantation owners and farmers. No other brand has delivered such a positive image. We call this social acceptance and those who enjoy social acceptance experience sustained, positive support from those around them. We believe social acceptance is important to us.
The company's beginning as a small trading agricultural raw-material establishment. Over time, the Company ventured into agricultural sectors, sourcing and supplying agricultural goods and commodities to local plantation and estates.
Embarking into a much more practical form of fertilizers such as the pelletized form and compressed nugget shape. Also, with practicality studied on coating technologies that are suitable for commercial agriculture practice within the tropical regions.
The introduction of the Zeolite technology within the commercial agricultural sector is considered to be one of the most significant achievements within the industry. This revelation propagates the future advancement of this fertilizer industry with the integration of other technological advancement that marks the beginning of commercially manufactured Greenfeed® Slow Release Fertilizer.
Achieving 5 new patents through scientific advancement by re-mastering the Zeolite technology. This industrial advancement attained is one of the key factors that assure the main characteristics of Greenfeed® Slow Release Fertilizers are conveyed and delivered.
The construction of coefficient nutrient balance achieved through years of studies and monitoring carried out by the company. This will be the foundation that establishes advanced agriculture planting method.
Applying and execution of 4.0 generation automation and self-controlling system leads to an extreme amount of data, which can be extracted, visualized and used for end-to-end engineering and integration between IT and agriculture industry with the help and facilitation of Greenfeed® Slow Release Fertilizer.
Practicing "Morden Agricultural Practices".
Executing Internet of Thing (IOT).
Contributes food security via new age of fertilizer practices, applying new technologies and research collaborations in assuring food security with maximising climate action.
Efficient agriculture has always played an important role in finding answers to all of these food security questions, and that will and continue to be the case in the future as well. These are simple words that indicate within a simple family till a large nation tackling the food security issue. Certainly there is no doubt that this unemotional attitude, all these cool understatements, has played its part in making Greenfeed a trusted brand in today's agriculture industry.
The enthusiasm of Greenfeed products in turn increases consumer's social acceptance of their agricultural skill, their aspiration and their masterpiece.
The Greatest Market Potential in China

Top 10 Novel Fertilizers

Winners of 8th CAC Awards

Recommended Supplier 2020

Leadership Excellence Award

Asia Entrepreneur of the Year 2014

Established Brand Award

Malaysia Power Brand 2014

Leadership Excellence Award

The 10th Global Super Excellence Brand Award 2014

Top Placer Manufacturing

2021 Go Global Award
A manufacturer with a history as long as Greenfeed has a clear advantage in this regard. The brand owes its charisma not only to the elegant design, the performance of its product range, and the sheer enthusiasm of its admirers. It can also draw on a reputation for technical mastery that the company has burnished time and again over new generations. And will continue to serve in the future as well. Greenfeed has a history and many stories to tell. We believed agriculture should be easy and simple!
After much convincing to the government, In November 2005, Greenfeed received the commission to develop slow release fertilizer from The International Trade And Industry Malaysian and was awarded with Malaysia Pioneer Status in the same year for its invention. Greenfeed's Vision had begun to take shape.